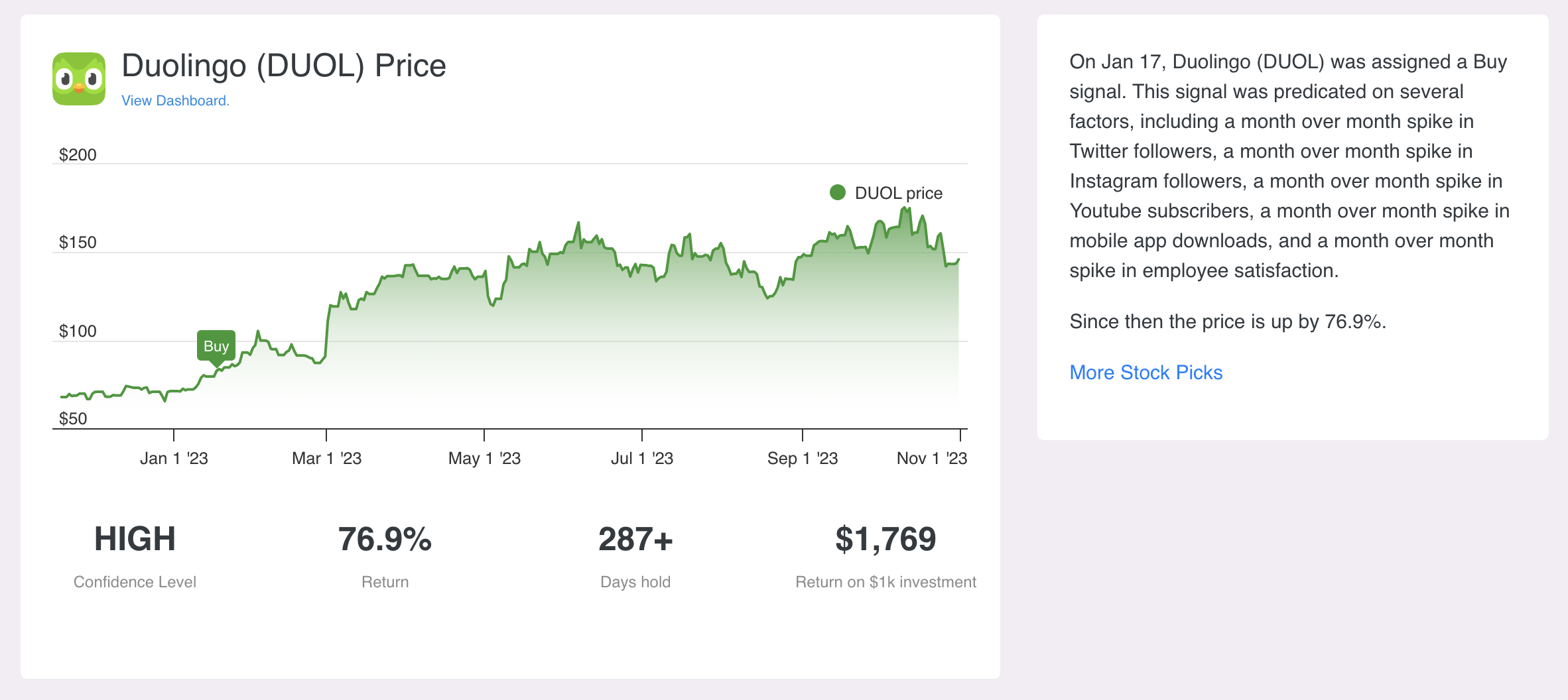 On Jan 17, Duolingo (DUOL) received a Buy signal due to several factors, including healthy financials, and monthly increases in social media followers, mobile app downloads, and employee satisfaction.
A New Age of Stock Predictions
At AltIndex, our dynamic stock predictor algorithm is the core of our operation, sifting through an ocean of data from thousands of stocks every day. It aims to sharpen the accuracy of future price and performance forecasts, offering longterm clarity amidst the stock market's volatility.
As the day breaks, our stock predictor initiates a deep dive into an array of signals, identifying standout stocks flagged with buy or sell signals based on our proprietary AI score. A high AI score signals a potential buy, and a low one suggests a sale, with continuous monitoring ensuring our recommendations stay current.
Our stock predictor's accuracy shone with precise calls on Duolingo and Bed Bath & Beyond. A buy signal for Duolingo in January 2023 and a sell signal for Bed Bath & Beyond in February were on point, driven by astute analysis of alternative data. These predictions not only weathered market turbulence but also yielded tangible gains, exemplifying our algorithm's effective stock-picking capabilities.
This vigilant, iterative approach is what makes our stock predictor a robust tool, providing data-driven insights to help modern investors make informed decisions.
Remember, our AI-driven insights are meant to empower, not advise, guiding your investment choices with sophisticated, data-backed precision.